Best Gardeners In Bristol
Landscaping, Tree Surgery, Garden Maintenance, Lawn Care & More
Gardening services in Bristol…
The Gardeners in Bristol You Need For Any Green Chore
Call in the expert gardeners you need in Bristol for any job where a little green-fingered expertise would be ideal:
We care for the gardens of dozens of local residents and business owners on an ongoing or one-off basis, with no contracts or other commitments.
Plus, we provide the skills you need for everything from lawn care to garden maintenance to tree surgery to garden landscaping. That's not to mention our professional gutter cleaning and pressure cleaning services…
We Will Give You More Than Just a Garden Service
Hiring Best Gardeners Bristol, you receive our experience, expertise, equipment and time. We will discuss your vision and tailor your garden design to your individual needs and wishes. Our skillful gardeners will take into consideration your taste, lifestyle and budget to give the perfect solution for your garden maintenance or landscaping requirements. Booking our professionals, you will enjoy an immaculate gardening service which will bring you the following fantastic benefits:
Expert Gardeners –Our knowledgeable technicians are aware of how best to work with your type of soil, climate and drainage, and which plants will thrive in the conditions of your garden. They are adept at any challenges at your outdoor area, such as slopes, rocks, complex tree root systems and other issues. The professional landscapers will finish each job related to your garden project to a high standard.
Efficient and Time-Saving Service – Handling your garden project by yourself can cost you much time, energy and money. Usually, things take longer than you anticipate. Hiring our garden experts, you will have an idea of the time needed to complete your dream garden. The experienced technicians will ensure the project is finished in a shorter-time frame than if you were doing the job single-handedly.
A Wealth of Professional Tips and Advice – Our gardeners and landscapers have many years of experience, so they can suggest ideas to improve your outdoor space or make something that you thought wasn't possible to achieve. They are able to help you achieve more privacy, attract more wildlife or reduce your water meter bills.
Fully Insured and Well-Prepared Team – Our company is fully insured and approved by the relevant regulatory bodies. We have a comprehensive health and safety policy in place. With our expert team of gardeners, you're much less likely to injure yourself or your family. Our professionals have the strength, flexibility and stamina to take care of your landscaping project in a quick and safe manner.
Let us know what you need today and you'll get a free, instant quote – with no obligation to use our services afterwards. If you're planning major work, we will come and meet with you onsite to discuss your plans – still with no obligation!
Contact us today. We're standing by 24/7 to take your call and we offer appointments seven days a week, come rain or shine.
About our gardeners in Bristol
Every time you come to us to hire a gardener in Bristol, we send you just the right kind of trusted professional for the job:
This might mean a qualified tree surgeon or a highly experienced garden maintenance specialist. Whatever your particular job or jobs require, they will have been carefully reference and DBS-checked before they joined the Best Gardeners Bristol team.
Plus, they'll be carrying out all of their work under full insurance cover.
Using Best Gardeners Bristol
Local people use our gardening services when they want to be sure that they get:
The green-fingered expertise they need for any job in their outside space
Fully trained and experienced gardeners working under a quality guarantee
Booking slots which fit in with any schedule, Monday through Sunday
Full insurance protection for everything you have done
Round-the-clock customer support phone lines always staffed
What sort of gardening services do you need?
Lawn Care
We can care for your lawn on a regular or on-demand basis. You can get us to re-seed, fertilise and encourage growth in certain areas as well as mow your lawn.
Garden maintenance
Get a single or regular garden maintenance service to help you keep your outdoor space in top condition! We always follow your list of tasks or guidelines for what you want to have done.
Landscaping
Have one of our fully trained and qualified landscape gardeners visit you and walk your garden with you while you discuss your plans with no obligation.
Pressure washers
When you need more than just a highly skilled gardener, call on our pressure cleaning experts to cleanse all kinds of dirty surfaces – bricks, patio, stone, wood, concrete…
Gutter cleaning
Get professional gutter cleaning which uses the latest equipment to provide a safe yet intensive clean from the safety of ground level.
Tree surgery
Tree surgery requires properly trained and qualified professionals. Luckily, we have some expert tree surgeons on the Best Gardeners Bristol team!
Christmas Tree delivery
Use this seasonal service to get a live fresh, high-quality Norwegian Fir Christmas Tree put in place in your home or office and later collected after the holiday season.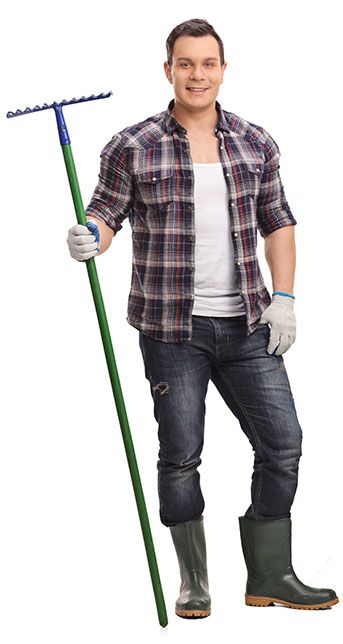 Professional Gardening Services.
Request your free, no-obligation quote
Phone us on 011 7242 0499 or enter your details into our booking form to get your free instant quote. There's no fee or obligation to use us. The same is true if you need more information:
The central Best Gardeners Bristol office team is standing by to help you 24 hours a day, every day of the week. Get in touch and let us know how we can help you whenever you're free.
Our gardeners in Bristol are standing by and ready to get started!